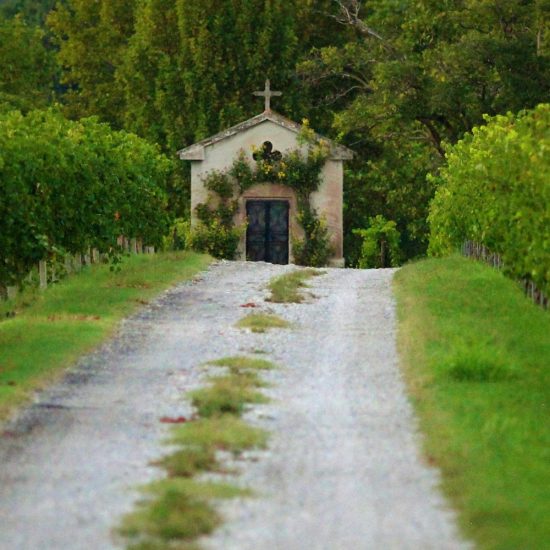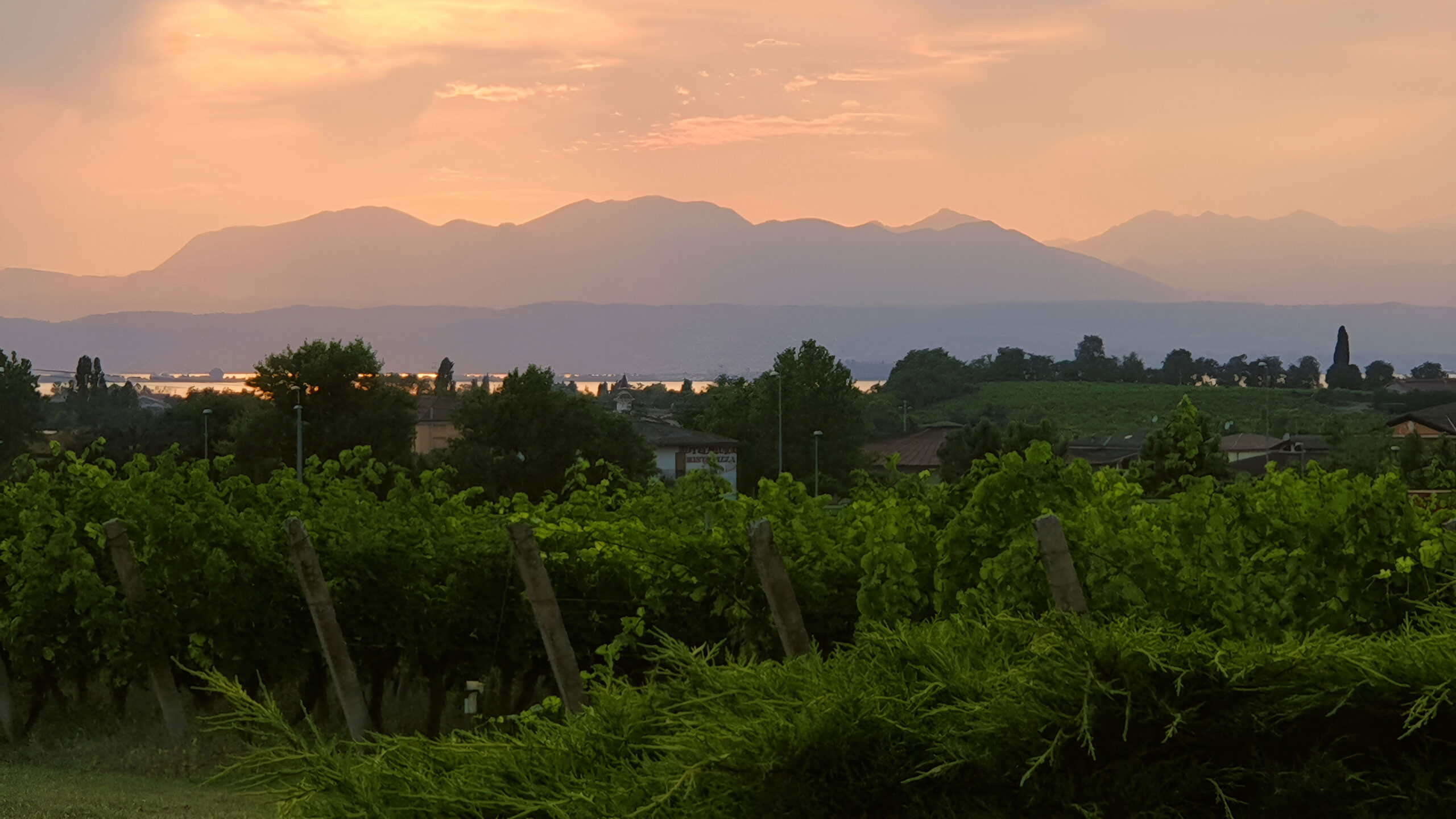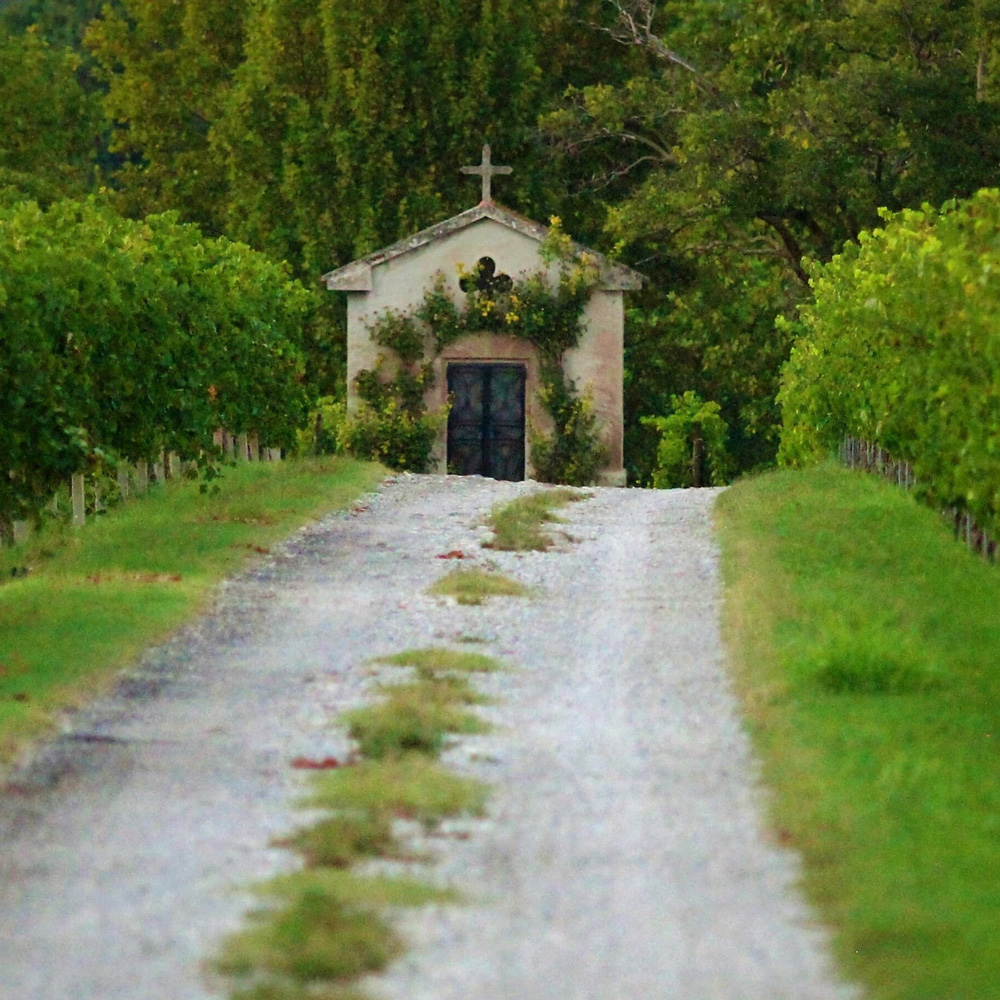 from the desire to develop a vineyard closed to Garda Lake, in a place that has always been suitable for the production of white wines, red wines and rosè wines.
At the point where the area's two appellations (DOC Bardolino and DOC Custoza) meet, lies our winery.
The availability of a vast selection of autochthonous white and red grape varieties has allowed us to give free rein to our creativity, producing other wines, including still, sparkling and spumante.
In the heart of out vineyards stands a little chapel built in 1947 from which our name and logo were inspired. There are many stories that this place has to tell, but it would take more than the space on this page to do,  so if you are curious came and visit us!