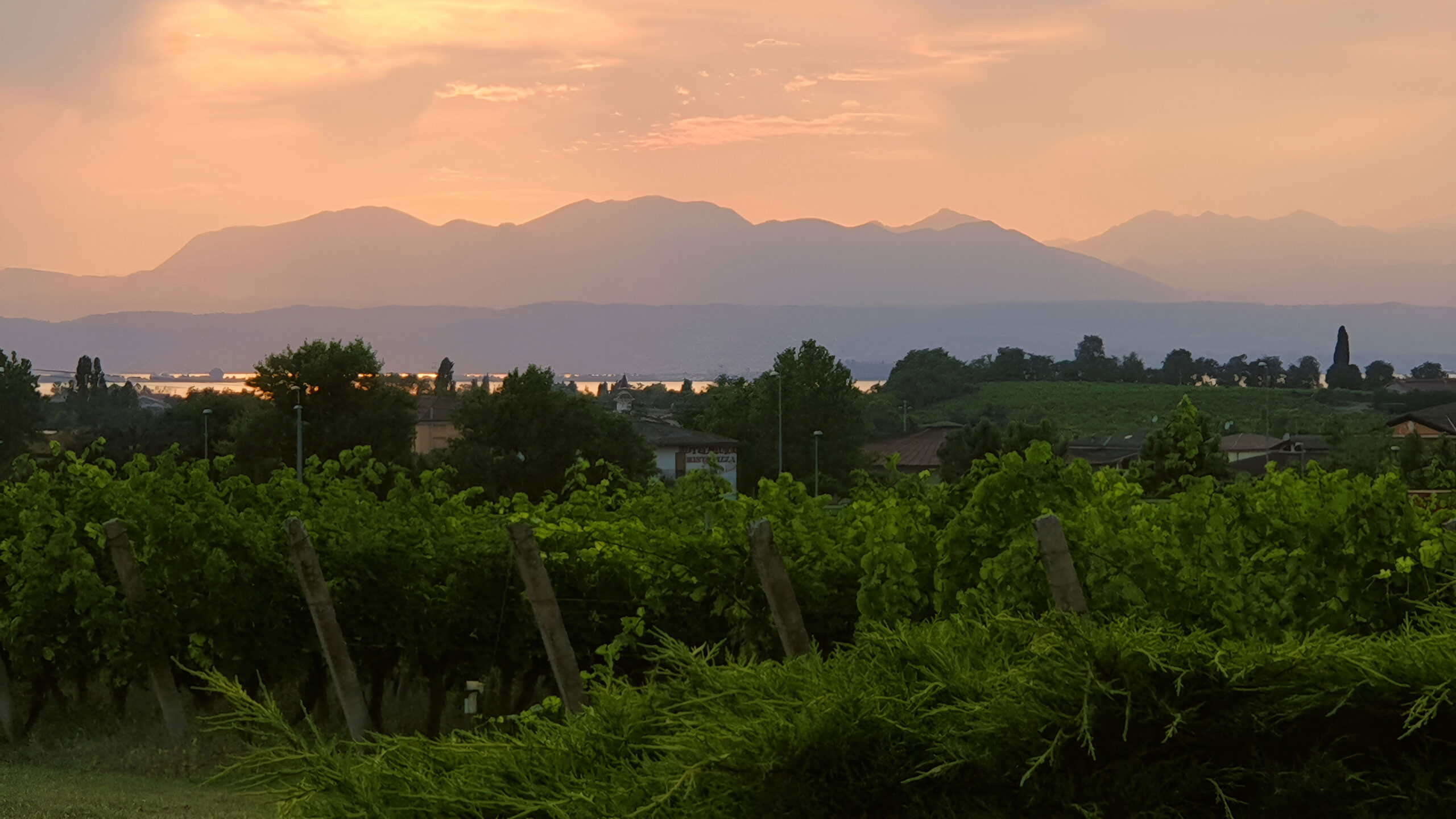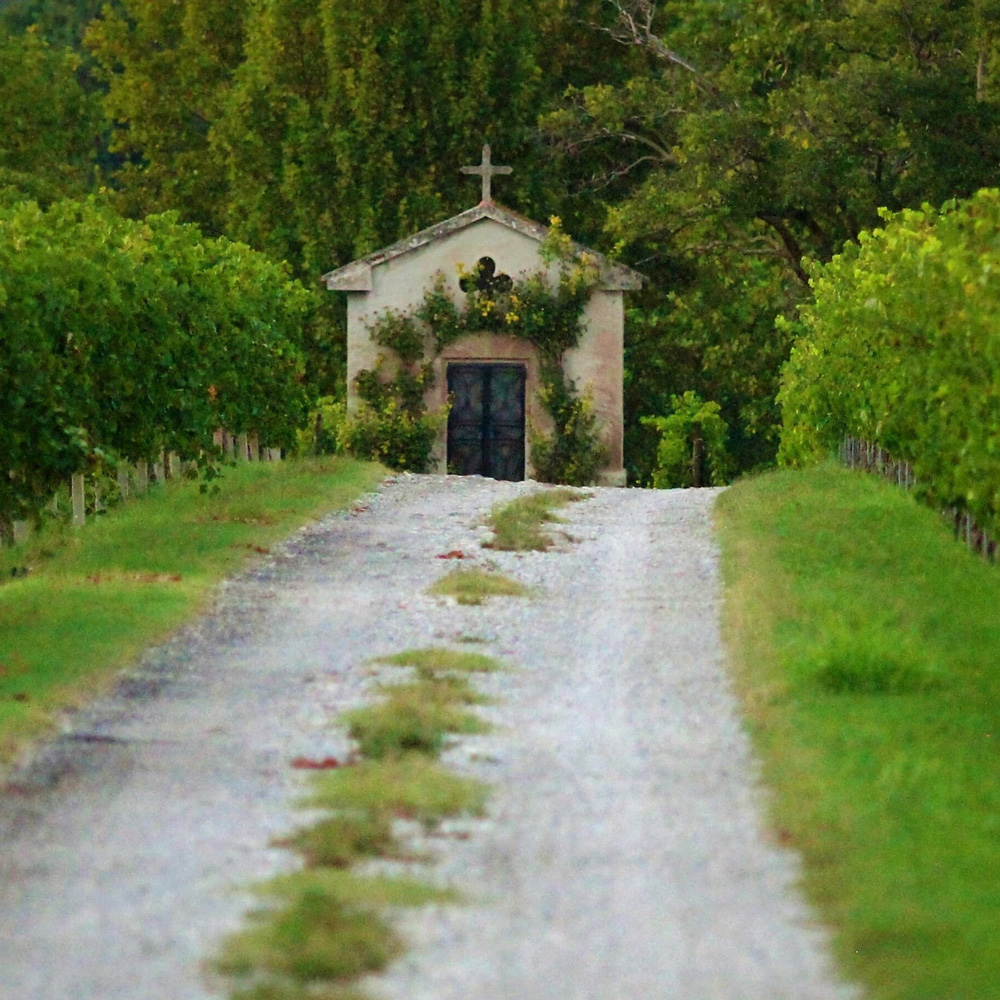 POGGIO DELLE GRAZIE
for us is no longer just an establishment, but has become our home!
Every day we take care of our land and our vines to be able to have in September the most beautiful fruits to be picked and made into wine.
In the heart of out vineyards stands a little chapel built in 1947 from which our name and logo were inspired. There are many stories that this place has to tell, but it would take more than the space on this page to do,  so if you are curious came and visit us!  
– CASTELNUOVO DEL GARDA.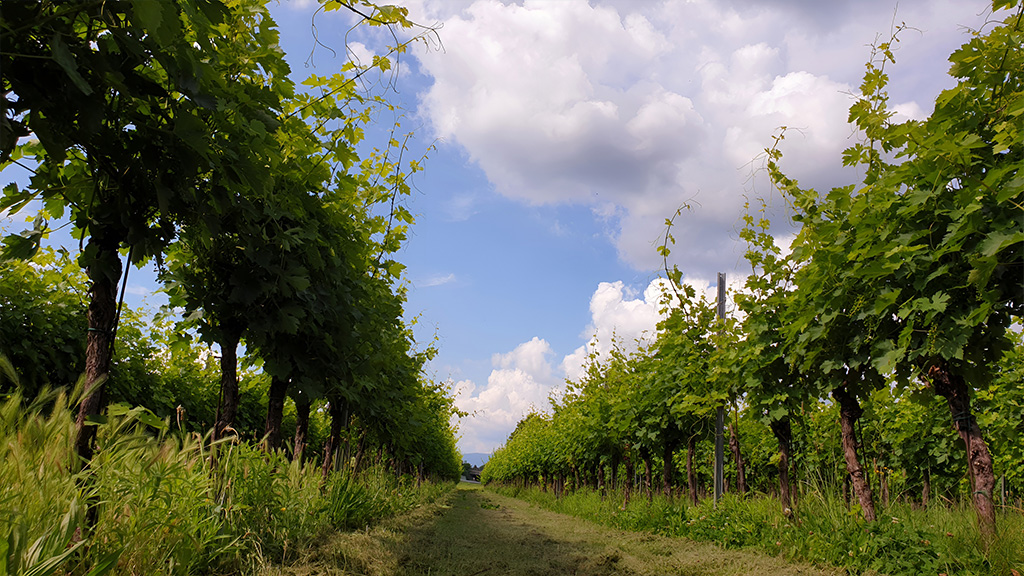 From the very beginning we have believed in sustainable agriculture, which has led us to organic certification.
Therefore there are many actions that we put into practice every day to protect the environment that we work with care and passion, where the prevailing colors are green and blue.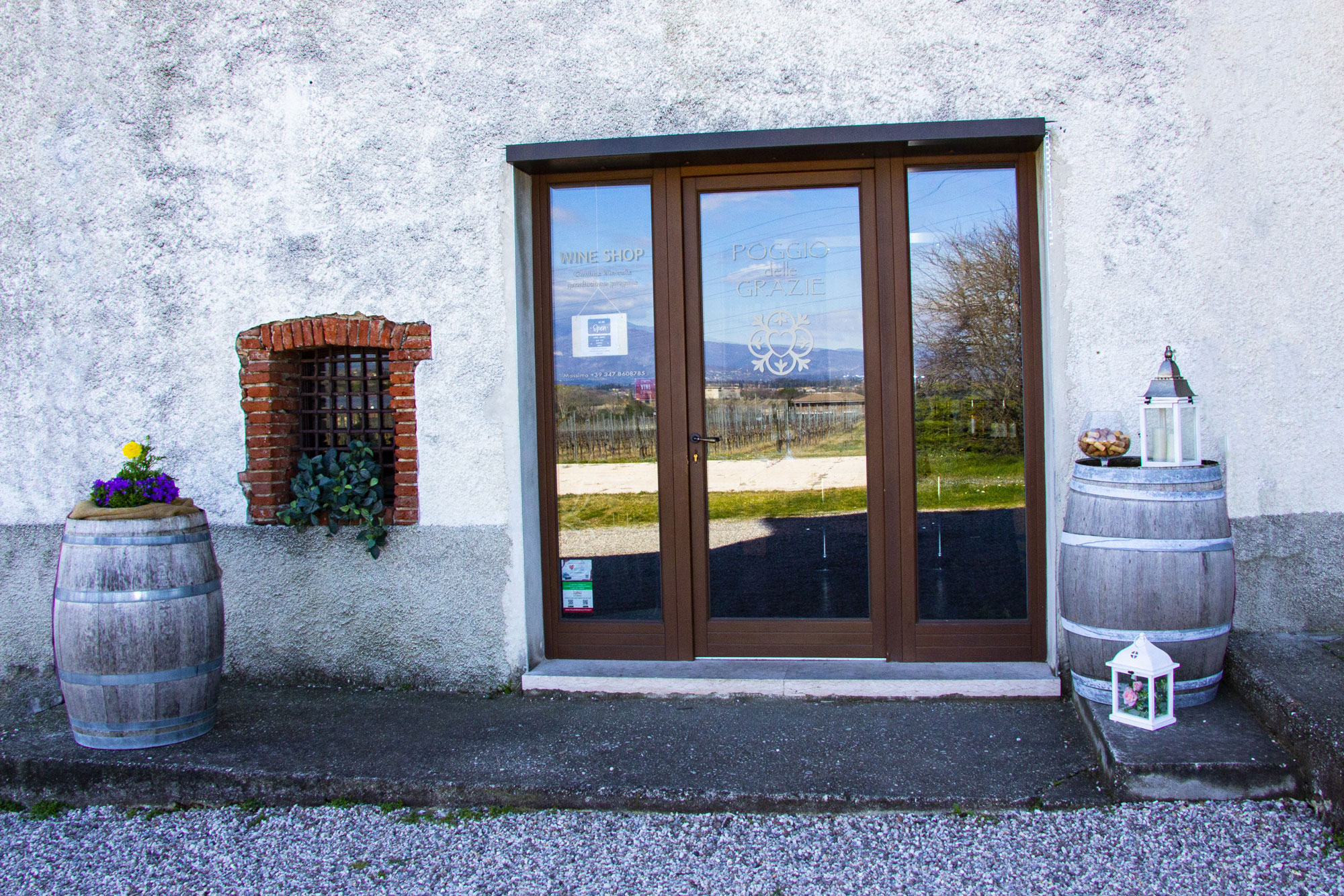 Our attention in the vineyard aims to research high quality raw material, thinking first about the health of our consumers.
The reductions of yields, the enhancement of native vines and the immediate winemaking of fresh grapes allow us to preserve those qualities that we then find in the glass.
At our wine cellar you can visit our Wine shop with the direct sale of our organic wines, which will be told to you directly by those who passionately bottle them.
We are open all year round from Monday to Saturday from 10.00 a.m. to 18.30 p.m.
Sunday by reservation only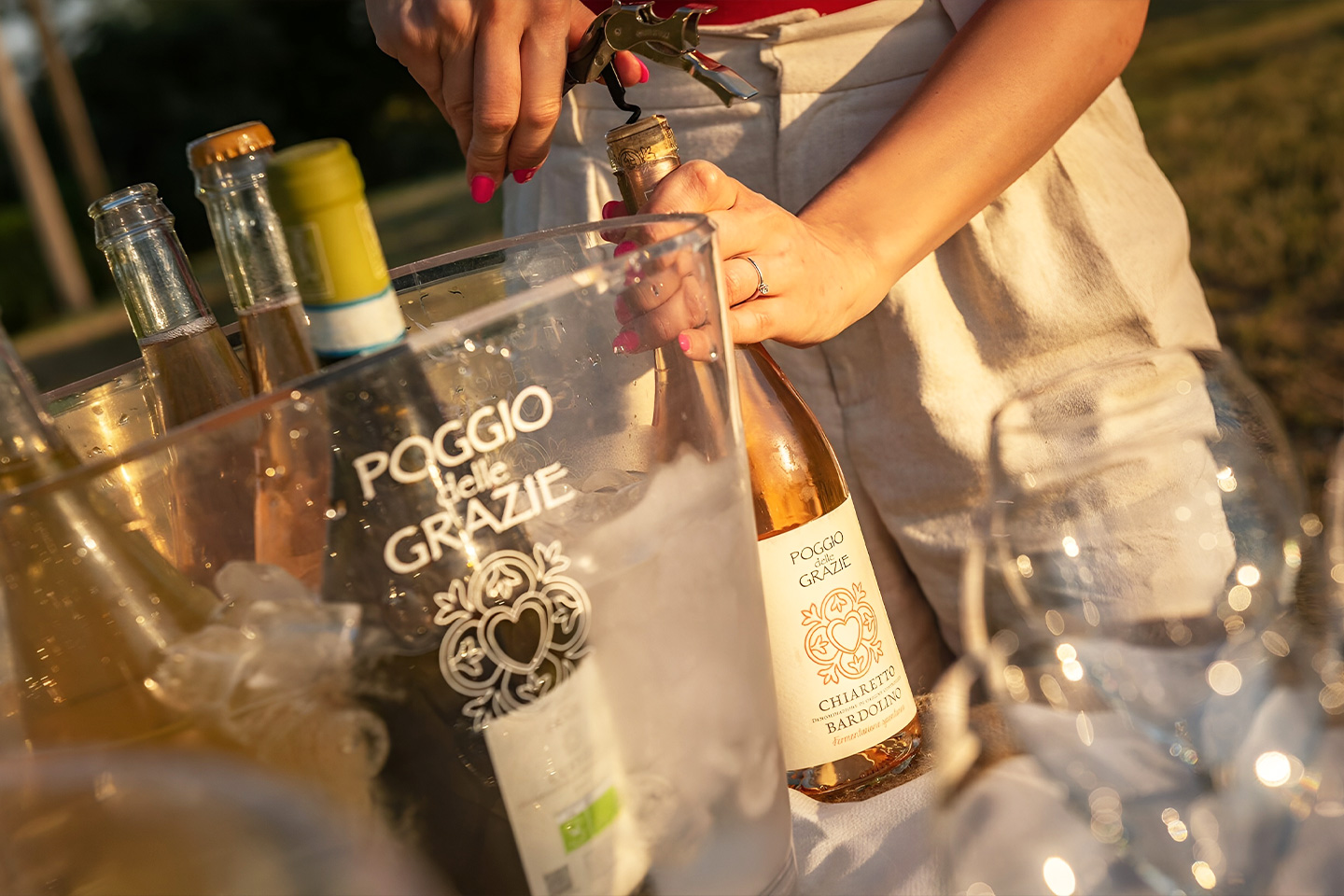 In our desire to meet our customers, exchange views/opinions with wine enthusiasts and not only, we have prepared an area immersed in the vineyards, to host, in a simple but comfortable environment, who would like to get to know us better or simply celebrate with friends while enjoying a pleasant experience. Reservation is recommended.